Apologies I continue bringing this up, but this isn't solely about Winx Club. I promise!
A thought that just came to my mind is the person who told lies about me once said something along the lines of "Enchantix is younger than new viewers", referring to children today who may like Winx Club. I saw the post because one of my friends reblogged it, so it appeared on my dashboard. Apparently, Enchantix, which came out in 2006, being younger than today's generation is a reason it should be forgotten.
Maybe I was some kind of oddball child, but when I was a kid, I watched shows and movies that were older than me. In fact, my most favorite cartoon of all time is: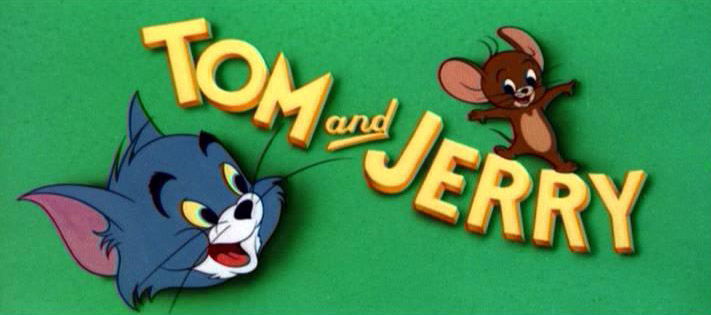 That's right! Tom & Jerry! I grew up watching this hilarious show, but – get this – I was born in 1994! Tom & Jerry first premiered on February 10, 1940 and the classic collection ended in 1967, 27 years before I was born. How could this wonderful show have been a part of my childhood, the majority of which took place during the 00s decade, if it ended nearly 30 years before I was born? I certainly didn't have a computer, let alone internet, when I was five years old, but I was so often laughing my little butt off at this show. And no, it wasn't the new era of the show I was watching. Nope. I saw the classic series on Cartoon Network as a kid. That was the one I watched as I grew up and I still watch it. It runs on Boomerang every night from 12 to 1:30.
Let's get into movies. My most favorite animation company is Disney. Right now, my most favorite film of theirs is Frozen, but before Queen Elsa and Princess Anna came along, I was obsessed with and adored a certain mermaid. What's her name? Hmm. What's the name of that gorgeous, redheaded mermaid with the most beautiful voice Disney created? Oh, right. Her name is…
…Ariel! The Little Mermaid was released in 1989, five years before I was born. I first saw it at the age of 12, when it came out on DVD in 2006, 17 years after its premiere. I watched this film so many times, it's a wonder the DVD still works. Frozen was released in 2013, 7 years later. Now, how could this lovely mermaid-turned-human have been my favorite princess for 7 years when her film is older than me?
Now that I think about it, how could I have loved the Disney Princess franchise at all? Sure, the franchise didn't start until 2000, but before 2009, all except two of the princesses' films were older than me and the two that weren't came out in 1995 and 1998. I was 1 in 1995 and 3 in 1998, and I had never watched any Disney Princess film until I saw The Little Mermaid in 2006. How would I even know the Disney Princess franchise exists? Ariel alone isn't proof of that and I sure didn't beg for everything else Disney simply because I liked Ariel. However, I did have a computer with internet access in 2006. So, can you guess what I did? I went online – gasp! – searched The Little Mermaid, and that search led me to the rest of the princess films and, consequentially, Disney. Voila! Films that are older than me. Watched every one of them online before I got them on DVD because my mother would've had my head on a platter if she bought something for me I asked for and I turned out not to like it. Luckily, I did like them and thus began my collection. Isn't technology great?
Other shows I enjoyed as a kid that are older than me would be Rugrats (began in 1991), Captain Planet (1990), Doug (which started and ended before I was born!), and All That (4/16/94, eleven days before my birth). And yes, I did see the first episode of all of these shows on television. Not when they first premiered, obviously, but on TV.
In regards to Winx Club and today's children being younger than Enchantix, guess what? Season 3, and Enchantix, is currently showing on the Nick Jr block. At the moment, it's in the latter half of the season. Sure, it's Nickelodeon's dub, but it's still season 3 with Enchantix. So, today's kids, if they watch Winx Club, will see Enchantix.
Now, how is that possible if Enchantix first came around in 2006? How could I have seen the first episode of shows that began before I was born if I didn't have the internet as a kid? Gee, I wonder…
They're called reruns, people! 😆